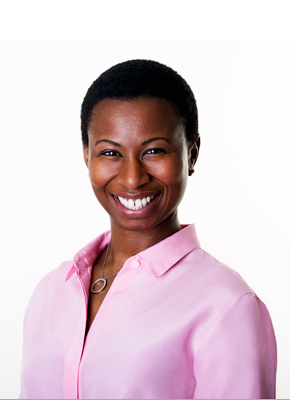 Dr. Jennifer Boyce, C.Psych., Founder
I am a Registered Psychologist in Ontario and Coach with over 15 years of professional experience working in clinical and organizational settings. I partner with people, like you, to help them design and live powerful lives. I have provided counselling, coaching, and assessments to clients in employee assistance consulting firms, university counselling centres, and community mental health centres. As a manager at Morneau Shepell, I led a team of 3 supervisors and 30 front-line clinicians. My training and experience with people diverse in ethnicity, age, and position has equipped me to be sensitive to individual differences and offer a customized approach. Your issues are unique and I treat them as such. 
My roots are in counselling people on issues such as couples and relationship issues, mindfulness, career development, work-life balance, midlife crisis, self-esteem, and communication. In addition, I have extensive experience conducting comprehensive assessments for the purposes of addressing motor vehicle accidents, career development, and relationships. 
I am a member of The College of Psychologists of Ontario. Therefore, all client issues are handled with strict confidentiality and the highest ethical standards. I hold an Honours B.A. degree in Psychology from McMaster University and a Masters in Counseling and a doctoral degree in Counseling Psychology from Arizona State University. I am a member of the Ontario Psychological Association, Canadian Psychological Association, and the American Psychological Association.
When I am not practicing psychology, I am likely exploring the cultures of Thailand, China, Spain, Italy, or Barbados. In fact, almost any destination on the globe feeds my desire for adventure and growth. I have a particular interest in Asian history and Latin languages. I define health very broadly to include mental and spiritual balance in addition to physical fitness. In fact, the origins of the word health includes the word wholeness, thus connoting a balance and integration of all of these energies. I apply mindfulness to everyday living and have regular meditation and yoga practices. In addition, I sit on the board of a mediation and healing centre. My most prized possession… any Apple product which plays music.​
Are your fees covered by OHIP?
Most extended benefit plans include reimbursement for the services of a Registered Psychologist. You will need to check with your insurance provider to find out the amount of reimbursement that you are allowed. However, Registered Psychologists are not covered under OHIP.
 
What is your Cancellation Policy?
We require 48 hours prior notice to cancel an appointment. Otherwise, you will be charged the full fee for the session.
We are part of the community
Since 2011, I have been a member of Friends of the Heart, a meditation and healing centre. It is a charitable organization that has been committed to helping people develop ways to live with a compassionate heart and a clear mind for over 25 years. We share tools from predominantly eastern traditions that turn the mind towards peace. In my role on the Board, I teach a mindfulness class and assist in organizing our annual fundraiser, Day of World Peace.